Warning
: Undefined array key "ssba_bar_buttons" in
/home/thebru6/fiideas.com/wp-content/plugins/simple-share-buttons-adder/php/class-buttons.php
on line
598
Warning
: Undefined array key "ssba_bar_buttons" in
/home/thebru6/fiideas.com/wp-content/plugins/simple-share-buttons-adder/php/class-buttons.php
on line
598
Warning
: Undefined array key "ssba_bar_buttons" in
/home/thebru6/fiideas.com/wp-content/plugins/simple-share-buttons-adder/php/class-buttons.php
on line
598
Warning
: Undefined array key "ssba_bar_buttons" in
/home/thebru6/fiideas.com/wp-content/plugins/simple-share-buttons-adder/php/class-buttons.php
on line
598
Warning
: Undefined array key "ssba_bar_buttons" in
/home/thebru6/fiideas.com/wp-content/plugins/simple-share-buttons-adder/php/class-buttons.php
on line
598
Warning
: Undefined array key "ssba_bar_buttons" in
/home/thebru6/fiideas.com/wp-content/plugins/simple-share-buttons-adder/php/class-buttons.php
on line
598
Warning
: Undefined array key "ssba_bar_buttons" in
/home/thebru6/fiideas.com/wp-content/plugins/simple-share-buttons-adder/php/class-buttons.php
on line
598
Warning
: Undefined array key "ssba_bar_buttons" in
/home/thebru6/fiideas.com/wp-content/plugins/simple-share-buttons-adder/php/class-buttons.php
on line
598
Warning
: Undefined array key "ssba_bar_buttons" in
/home/thebru6/fiideas.com/wp-content/plugins/simple-share-buttons-adder/php/class-buttons.php
on line
598
Warning
: Undefined array key "ssba_bar_buttons" in
/home/thebru6/fiideas.com/wp-content/plugins/simple-share-buttons-adder/php/class-buttons.php
on line
598
Running out of money — it's one of our biggest fears.  But my in-laws never gave it any worry.  They lived in a huge house, raised five kids, put in a pool, traveled the world, bought antiques, collected cool cars and hosted a lot of great parties.  The nicest people, they were givers.  They helped everyone.  With their high incomes and a home in the heart of San Jose, we never dreamed there was any financial problem.
But the family was starting to fear for their safety going up and down the stairs.  That was when the situation began to unfold.  As we dug into their finances to see what kind of a move they could make, we discovered they had pretty large loan on the house.
The mortgage was large, but they weren't upside-down on the house.  They had equity.  It's just that with a home that high in price, there was more involved.  There were capital gains taxes that they had never considered.
Why would they care?  They didn't plan on moving.  Ever.
Several of the kids thought otherwise.  Just as we sat them down to talk about moving, Matt's Mom collapsed with a breathing problem and we called an ambulance.
Against the odds, it has turned out great.  Because they were saved by the bubble!
The Mortgage
Ironically, Matt's Dad used most of the loan money to help his ailing mother over the years to provide a live-in caregiver.  It was a long story, but an unexpected situation with Matt's wealthy grandmother left her in dire financial need during in her 80's. My father-in-law is an extremely giving man and didn't worry about his own future.  Instead, he took all of his 401K and then mortgaged his home in order to pay for her needs until her death at age 95.  That took nearly all of their savings.  So as we looked at their situation, we wanted to treat them with as much kindness and support as they had done for his Mom.
Moving In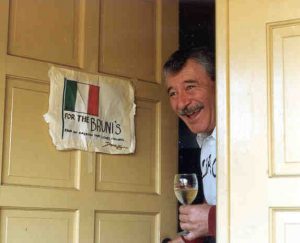 It's a two hour drive through Bay Area traffic for us to visit.  We had no idea when we started staying over every week from Wednesday through the weekend that we would be doing that for nearly a year.
This entire experience was chalk full of lessons.
There were lessons about finances, aging, family interactions, tax law, as well as psychology and strategy.
Let me share some of the highlights in hopes that it will help you face a similar situation, for your parents or even your future self.
Underwater Even With Equity
This all started around 2013 when the whole family was together for the holidays.  We didn't imagine a problem with moving to a smaller place.  I mean, we were talking about a less expensive house.
We checked Zillow to get an estimated value for their house and then adjusted it down because they had a lot of repairs they'd been ignoring over the years.  It looked like their loan might be as much as 85% of the selling price.  After the downturn in 2007, housing prices were still depressed and it really hurt their equity.  Still, they had 15% and on a high priced home, that was a lot of money.
But what about capital gains taxes?
For a married couple, $500,000 of the gain is waived in federal taxes. But they bought the home in 1968 for just $38,000.  Over the years, there were lots of improvements to help boost the "basis" price, but things like the pool and the kitchen remodel had been done decades before.  At 1970's and 1980's prices.
And what about realtor and closing costs?
We put everything in a spreadsheet with a few possible selling prices.  Given the current condition of the house, it didn't look good.
They would be coming out of pocket to move.  Wow.  We were floored by the situation.
Upstairs, Downstairs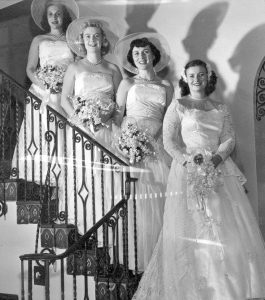 What to do when you are stuck in a two story house, but can't manage the stairs any longer?
Move everything downstairs.  Luckily, this was a big house and the dining room was just the right size to become the new Master bedroom.
They didn't like the idea, but after a fall that luckily was not a major injury, the family had a pow-wow and they agreed to let us move them completely to the ground floor.
I'll never forget that day.  Almost all of the siblings and grandkids were there to pitch in.  In less than 8 hours, we had moved all of their furniture and clothes.
They were pleasantly surprised.  We were surprised they were surprised.
A Realtor for the Elderly
A couple of years passed.  They adjusted to living downstairs, but it took more and more help from Matt's sister.  As the amount of assistance grew, and housing prices started to rise, moving looked more feasible.  And there were a couple of health scares.
We felt it was time to find either an Assisted Living or some in-home care.
Matt and I did what we could from two hours away, researching home prices and tax law, visiting Assisted Living facilities, calling Visiting Angels and A Place for Mom.  Just to find out their options.
During my search for Assisted Living facilities in San Jose, I got a referral to a realtor group that specializes in moves for the elderly.  Their firm, Tailored Transitions, started twenty years ago when the owner had to tackle this same situation for her grandmother.
Charging the standard 6% commission, they move the clients into their new Assisted Living space, sell the home "as is", organize an estate sale, and donate the rest.  They have worked with a variety of families and could do as much or as little as we thought they would need.
This seemed like a really good match for their situation.  So we decided to start talking about moving again…
The "Burn the House Down" Plan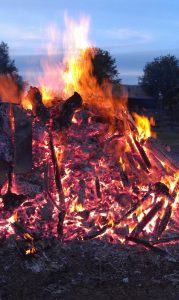 Matt's Mom had been ready to move for years.  She had been holding up the fort, doing most of the cooking and house care along with his sister's help.  But my father-in-law was set on staying at the house as long as possible.  Unlike Fritz's Dad at Retirement Manifesto, a lot of people aren't willing to make that choice so easily.
After a couple of more serious health scares, the situation became more urgent.  Still, Dad was adamant.  He did not want to move.  I kind of understood.
A few of years ago, after my Dad died, my Mom and I were talking.  My Mom had been the primary caregiver for her sister, who lived at home with Alzheimer's until her last year, when my Mom and her kids opted for a nursing home.  Confused, she started hitting people and for their safety, she ended up drugged.  A lot.  She was kind of a a zombie in her last year.  It was sad.  I asked my Mom, given what she saw, what did SHE want done if a situation like that happened to her.
I'll never forget what she said.  She told me it would have probably been better to just risk "burning the house down".
Burning the house down!  At first, I thought my Mom was being funny, but then I realized she meant it.  And my Mom wasn't confused.  At 84, she was explaining that at their age, everything is a risk.  It is all going to fail in some way.  No matter what we choose, there will be some sort of failure or risk.  So why not the "burn the house down" plan?
And that was what Matt's Dad was choosing.  At least for a while.
A Swimming Pool is Not an Asset

As we were tackling their bills and looking into their finances, one expense kept coming up over and over.  Where was all that money going?
The pool!
Their huge swimming pool was a wonderful gathering place when the kids were teenagers.  Now it was a money pit.  The PGE bill alone topped 500 bucks every month, but that was nothing compared to the pool guy who charged $200 for basic services and had talked them into a whole new salt system that they were paying for in monthly installments.
And as we talked to realtors about the selling the home "as is", the topic of the swimming pool would come up.  All of the realtors said the same thing, which surprised us.
A swimming pool is a liability, not an asset.
Many buyers have young children and are afraid of the risk.  Others are foreign investors from Asia who are unaccustomed to the idea of pools.  And many others had learned what we were learning.  It is just a huge expense!
So we started looking into what it would cost to have the pool filled in.  And of course, it was a lot of money.
Wait for the Storm to Pass, or Dance in the Rain
It wasn't just the swimming pool.  At 50 years old, that house had mounting repairs that had been ignored for years.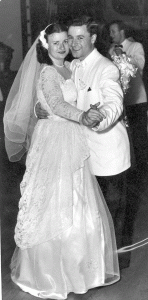 We used to laugh at the number of times we had to call a plumber to snake the lines when we all gathered for a holiday.  A few times, termites caused some major repairs.  And it had been a while since the last inspection.
But the one problem that came up over and over was the upstairs deck.  Like a flattop roof, the part over the family room had leaked several times over the years.  It was covered in tar paper and patch after patch was bandaided together.
Last spring California saw the most major rain storms in many years.  We were really happy to have the rain, except — except when it started pouring in the family room.
With the "burn the house down" plan, what to do?  Grab pots and pans of course.
It was starting to get ridiculous, this "plan".  About that time, everyone sat down to have yet another talk.  This just could not go on any longer.
But that talk got interrupted by the call to the ambulance.  It was the beginning of a series of hospitals, skilled nursing, and back again that would go on for months.
Don't Get That Man a Wheelchair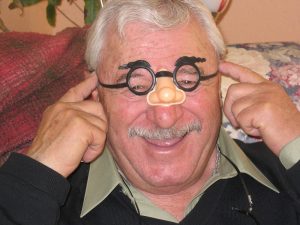 Yeah, you heard me.  And stop getting him ice cubes, coffee or a Kleenex.  Stop getting those things.  Stop it!  My sister-in-law, such a sweet and caring person had been so "nice" that Matt's Dad, who had painful arthritis, had gotten to a point that he could barely walk.
When we started visiting the hospital and later at skilled nursing, we were getting him a wheelchair because he couldn't make it down the corridor.
At this point, Matt and I were living there half the week.  We decided to challenge his Dad and encourage him to walk.  At first it seemed a little heartless.
He didn't like it, but in just a few days he was managing.  Slowly, he started to build back his leg strength.
Looking back now one year later, we are really glad we got him moving.  Now, he walks three times a day down a long corridor to his Assisted Living dining room.
"What are YOU going to do?"
What finally changed his mind?
We turned him into the caregiver and the financial decision-maker.  That's how.
When my mother-in-law came home from skilled nursing, she needed 24 hour care.  Help with the bathroom and dressing, she could barely stand up or walk.  We each took turns staying overnight, but we could not keep this up forever.
So we started training my father-in-law.  At first he balked.  Similar to taking away his wheelchair, it was time to stop using us "as a crutch".  And then I used a similar approach with the money situation.
To kick things off,  I gathered everyone as a group and presented their financial situation.  Assets.  Liabilities.  Cash flow.  Nobody had done that before.
My goal was to make it as simple as possible to understand.  Rather than tell them what to do, I just laid out the information.
The good news – their income.  The bad news – their house took over 75% of that income.  The good news – they could hire outside help to come to the house…for another 9 months…and then their savings would be exhausted.  The bad news – they would need more pots and pans for the roof leak.
And so on.
"That's it.  It's time for us to move!"
We were floored.  Just like that, he changed his mind.  Once we stopped telling him what to do.
Matt's sister was so stunned she took out her phone and started a video.  She felt certain he was going to change his mind.  But he didn't.  He got to decide for himself.  That made all the difference.
Right then, they were ready to go see what their options were.  We had already visited five Assisted Living facilities in San Jose and narrowed it to three that would meet their needs.  After having some lunch, we loaded them up in the car and did a drive-by to check them out.
And they found one they liked from the outside.  The most expensive one, of course!
We were worried about how much money they would have after the house sold, and whether they would run out of money as they needed more assistance.
But it seemed like the right choice.  So we moved forward with fingers crossed.
Your Stuff is Your Net Worth
We selected the realtor team that specialized in moves for the elderly.  What a great decision that turned out to be.
They dealt with the stuff.  STUFF, STUFF, and more STUFF.  It was truly their forte.
First they moved the fraction of furniture that would fit and function in their new apartment.  Then it was time for family to come in and take all those valuable collectibles.  Right?
A lot of times family doesn't want these "valuable" items.  Sadly, most of the time, the secondhand stuff has little resale value.  We found that even items like a player piano, a rolltop desk or a large dining room hutch didn't garner much money on Craigslist.
In our case, most of their antiques and memorabilia had a home with one of us, and luckily we worked it out smoothly if more than one person wanted the same thing.  A few of us wanted only a couple of items.  Others rented a U-haul and took stuff across the country.
After family took most of the big items, we didn't have enough left for an estate sale.  The realtor team worked quickly and donated all the remaining stuff.  It would have been a major amount of work.
We were so happy that the real estate team dealt with most of it.  It made the transition really smooth.

Saved by the Bubbly
I mean bubble!
We hoped the house might go for 1.1 Million.  That was our dream number, but with so much deferred maintenance, we were pretty nervous.
The realtor team was optimistic.  They insisted on a listing price of 1.2 Million.  We were blown away.  They told us they planned on taking all the offers on one day, a week from the Wednesday it would go on the market.  And there would be no contingencies.
We followed their lead.  Not only did it go exactly as they described, but there were five offers made that day.  The top offer was accepted.
The offer:  1.3 Million dollars, as is!
We took a bit of a chance going with the highest offer, which required a $500,000 loan, but they were preapproved. Luckily, the escrow went as planned and the house closed 30 days later.
Why am I calling it a bubble?  Ok, is it just me, or does anyone else think that it is insane to pay 1.3 Million dollars for a house that is falling apart?  And my in-laws had been stuck in that place with a huge mortgage after the last run up in 2007.  I'm not saying this is the moment it will burst, or that there won't be yet another "greater fool" out there.  But with the new tax law, places like California will get hid pretty hard with a $10,000 limit on tax write-offs.  And interest rates are on the rise again.  This simply seems unsustainable to me.
Doing the Taxes — Capital Gains and Donations
As I'm writing, today is tax day, April 17th of 2017.  I'm not a tax expert – I just estimate things using TurboTax.  I must have run ten or twenty trial scenarios last year, trying to guess the huge amount they would owe.
The main things were handling the donations and the capital gains.
As far as donated items, you can go over $500 if you have receipts, which we did.  But if you step over $5000 in a given category, you need appraisals.  Not just on the expensive stuff, but on everything in that category.  I used the "It's Deductible" part of TurboTax and the list of donations came to just over $4000.  That worked out fine.
The capital gains were the big item though.  They had to write out some whopping checks.  Nearly $100,000 to the IRS and another 50K to the state of California.
All in all, even writing out those big checks, it was worth it.  They came away with a good chunk of money in savings — an amount they can draw from if they have to add more services in Assisted Living.  That cushion really makes us all breathe a sigh of relief!
Looking Back
It's been a year since that ambulance call.  There have been several hospital visits and long months at skilled nursing.
My father-in-law moved in by himself at first.  We really weren't sure if Matt's Mom would be able to join him.  It was pretty scary at times.  But she has really come through those difficulties.
Currently, they are both in good health and they have adjusted to their new place, making new friends and taking part in a few activities.
They risked everything really.  But it all turned out great.  So far!
Tell me, have you dealt with an aging parent?  Tried to sell a home in an expensive area?