"Yesterday was my last day."
Those were the words my Dad told his boss when he quit his job. He was 60 and decided he'd retire. Just like that.
You probably need a "slightly" better exit strategy 🙂  Although that one was abrupt, his statement was an inspiration that used to bring a smile to my face every day I showed up in my cubicle prison. I knew deep down that I came from a line of folks that built up the ability to choose their freedom because they were savvy with money, developed skills, and avoided debt.
The thing is, you need an exit strategy from everything. Not just your job.
Whether we're talking about something big, like retiring, or something that might seem small, like putting that latte on a credit card, you have have a plan. A way out. Or at least realize that no matter how small the commitment you're making seems, you need to go in knowing how you're going to get out.

See Yourself in my Logo
I'd like to describe my FI Ideas logo and how it might help you see your situation.
We are all like birds. Free to fly, enjoy life, sing in the morning. But this bird, who was me, and probably you, had broken into a lightbulb. Created a cage for itself where there was none. For me, that was my cubicle.
But the glass is broken. There has always been a way out. Like the question about the chicken or the egg, did the bird break the glass getting in? Or did it break when pecking its way to being hatched? Either way, know that you are not stuck.
Use that lightbulb. It's an idea that I hope will inspire you. Always realize that no matter what you do, you are going to need a key to that locked door. A transition to lead you to the next great thing.
Even the things you love doing. The best job, with great people, in a wonderful location. I hate to tell you, but….
The Times, They are a-Changing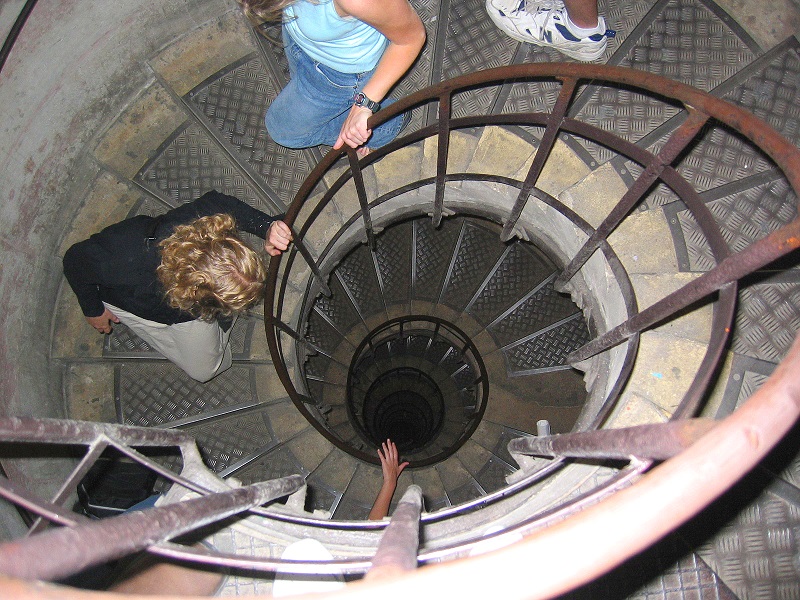 In 1993, a friend loaned me an audio cassette that planted an idea I've thought of over and over through the years. The recording was author Paul Zane Pilzer, who wrote a book called Unlimited Wealth. Now, nearly out of print, his idea was quite ahead of its time.
An economist by trade, he observed that the pace of new technology is exponential. And further, he created a theory that his own field of economics had defined itself completely wrong. Economists study "limited" resources. He believed that new technology changes the "amount" of supposedly finite things. For example, at the time experts added up when all the fossil fuel on earth would be gone. Yet, these estimates kept changing as the invention of the catalytic converter arrived, followed by deep ocean drilling, and now fracking.
Written at at time when the internet was just getting off the ground, he predicted that technology would both create unlimited new products and services, but at the same time, make nearly everything we currently work on and use obsolete.
Our jobs, training, products and services are constantly being updated, replaced like the so-called buggy whip at an ever accelerating rate.
Yet his book was quite motivating. With each disruption comes new abundance and opportunities. What we need is to train ourselves for this flexibility. Over and over again.
To quote Bob Dylan, "Your old road is rapidly agin', please get out of the new one, if you can't lend your hand, for the times they are a-changin' "
Finding Your Purpose is OLD and SILLY ADVICE!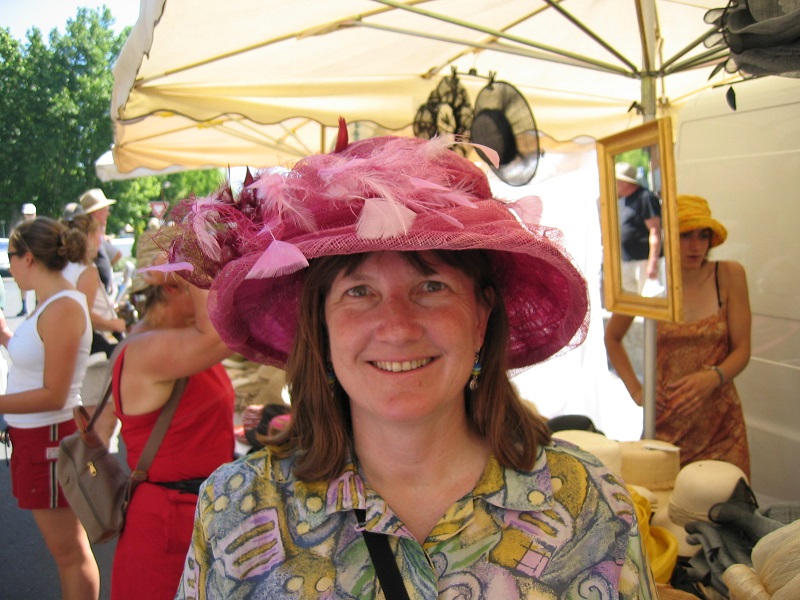 Find your purpose, land that perfect job, pick the "right" major in college. This is advice we hear a lot. But like so many things in our ever-changing world, it just might be a tad out of date.
For my Dad, who came of age during WWII, the expectation was to choose a career and land a job. He and his friends found employment and expected to work at that same company for the next 40 years. Although most of us think we want that kind of security, pension included, I believe our current environment is much more fulfilling.
Yet it comes with frequent disruption, risk, failure, and the need for constant retraining. This can be good news though, if you realize that new opportunities will come. You can grow and build your skills. Try new things.
It's not to say that you can't follow your passions as you evolve and develop. But be aware that for most of us, job insecurity is the norm.
Realize that even your exit strategy itself may have to be modified too as things change. The biggest thing is to be ready to pivot. Although you may lose a job you love or find yourself replaced by automation, there will be new possibilities opening up. Are you ready?
Leave It as a Memory!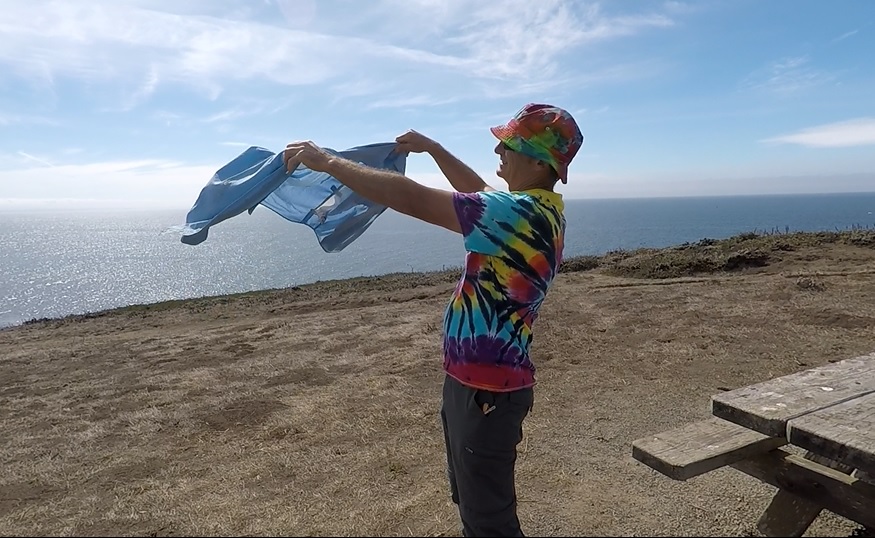 Even the very, very best things you ever experience in life are often best left as a memory.
My husband taught me this lesson. One time we were driving along the beaches north of Santa Cruz, having a wonderful day, but getting very hungry. We stumbled into a small town grocery and followed our noses to an amazing homemade garlic and artichoke bread. Hot out of the oven, we bought it and ate it right there on a bench outside in the parking lot.
It was heavenly. I couldn't get that bread out of my head. A couple of years later, we ventured down the same highway, and I suggested that we had to stop and get another loaf of that scrumptious, tangy treat.
Matt said we should just "leave it as a memory". It would never be as great. All the conditions were right that day.
Well, I still had to buy it. And you know what? It was good, but not great.
For me personally, I find that the best things in life are the new adventures. It's why we enjoy traveling and not knowing what's around that next corner.
Let's Take Blogging, For Example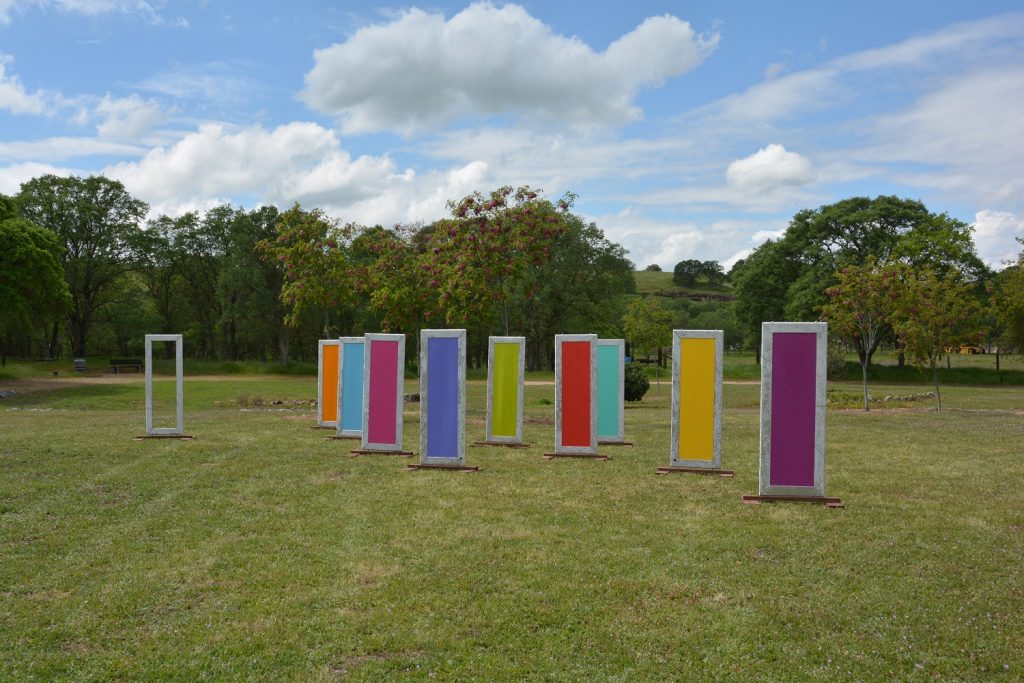 I started this blog on a whim. It was December 2017 and I got all pumped up reading an exhilarating post on The Retirement Manifesto entitled "Living Life at the Limits". 
I wanted to be part of this FI community. Having saved and retired at 51, which I thought was early, I purchased my blog name and voila, my first post was born.
Entitled "Standing Out", it was about stepping out of my comfort zone. Doing something new, fun, and exciting.
I received my first comment, from my friend Kreso, who is 10 years ahead of me in the retirement and life reinvention game. He wrote:
Good start. The hunt for content starts now. Blogs remind me of old fashion "Newsletters" usually rich at the start and then becoming more and more laborious. One has got to absolutely love the blog maintenance not to call it just another "job". I am looking forward the continuum. Good luck.
Rich at the start and then more and more laborious….Yep. Good point. That's spot on. Not just for blogging, but for everything in life.
Variety — that's how I have built my FI after life, now in it's 9th year. I love delving into a new subject and getting immersed deeply for a time. Whether it's buying a foreclosure house, experiencing backpacking, or trying my hand at fine arts, I've kept these as adventures. Some 6 months or a year. Short and sweet.
Becoming Financially Independent IS the Exit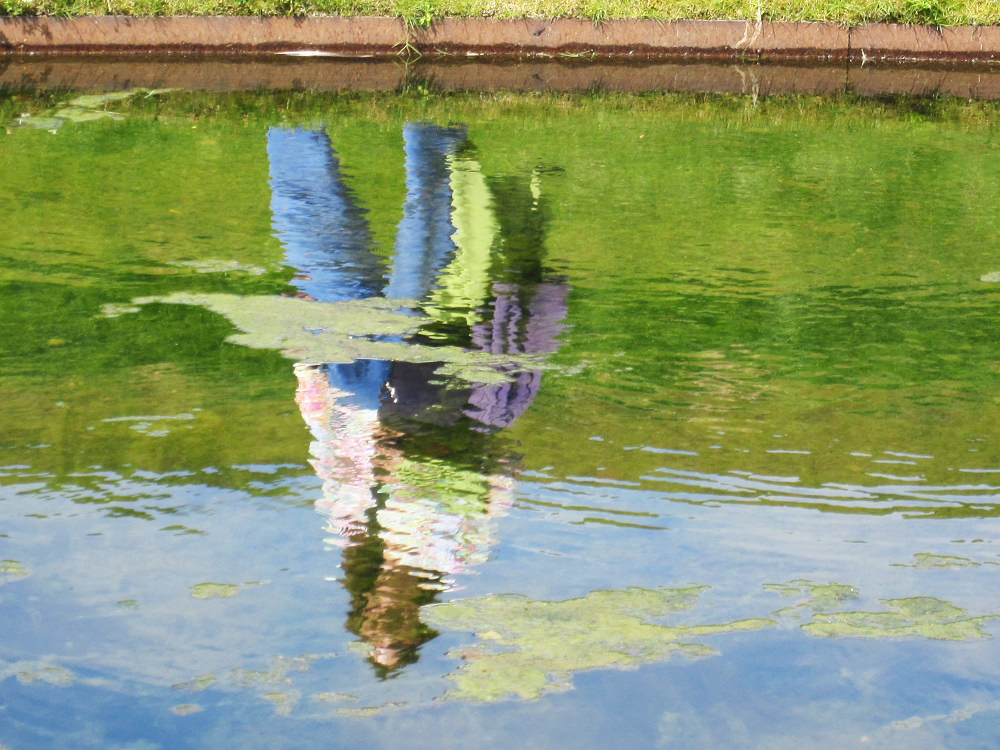 Writing this blog has allowed me to reflect on the financial and general philosophical big ideas of life. Along the way, I've discovered more about my own opinions.
Throughout my engineering career, I used to always say that whatever I was getting started on, I needed to go in with a good "exit strategy". It is now clear to me that this is the essential reason for my own path to building wealth. It's my "why of FI". I've always known that everything changes. The ground beneath our feet is quite unstable. And that's okay…IF, you have options.
Becoming financially independent or just building up a stash of cash that can sustain you for a year off — this is the most important move you can make as you bring home each paycheck and decide what you're going to do with it.
The fact is, whether you want them to or not, things change. Your perfect job might vanish. The great people you've been working with might leave. And so on.
Final Thoughts
"

Twenty years from now you will be more disappointed by the things you didn't do than by the ones you did. So throw off the bowlines, Sail away from the safe harbor. Catch the trade winds in your sails." — Mark Twain
This Sunday I'll be turning 60. I'd say it's time to reinvent myself. Again and again.
What about you? Is Yesterday Your Last Day or is Tomorrow Your First Day?
[ssba-buttons]