Warning
: Undefined array key "ssba_bar_buttons" in
/home/thebru6/fiideas.com/wp-content/plugins/simple-share-buttons-adder/php/class-buttons.php
on line
598
Warning
: Undefined array key "ssba_bar_buttons" in
/home/thebru6/fiideas.com/wp-content/plugins/simple-share-buttons-adder/php/class-buttons.php
on line
598
Warning
: Undefined array key "ssba_bar_buttons" in
/home/thebru6/fiideas.com/wp-content/plugins/simple-share-buttons-adder/php/class-buttons.php
on line
598
Warning
: Undefined array key "ssba_bar_buttons" in
/home/thebru6/fiideas.com/wp-content/plugins/simple-share-buttons-adder/php/class-buttons.php
on line
598
Warning
: Undefined array key "ssba_bar_buttons" in
/home/thebru6/fiideas.com/wp-content/plugins/simple-share-buttons-adder/php/class-buttons.php
on line
598
Warning
: Undefined array key "ssba_bar_buttons" in
/home/thebru6/fiideas.com/wp-content/plugins/simple-share-buttons-adder/php/class-buttons.php
on line
598
Warning
: Undefined array key "ssba_bar_buttons" in
/home/thebru6/fiideas.com/wp-content/plugins/simple-share-buttons-adder/php/class-buttons.php
on line
598
Warning
: Undefined array key "ssba_bar_buttons" in
/home/thebru6/fiideas.com/wp-content/plugins/simple-share-buttons-adder/php/class-buttons.php
on line
598
Warning
: Undefined array key "ssba_bar_buttons" in
/home/thebru6/fiideas.com/wp-content/plugins/simple-share-buttons-adder/php/class-buttons.php
on line
598
Warning
: Undefined array key "ssba_bar_buttons" in
/home/thebru6/fiideas.com/wp-content/plugins/simple-share-buttons-adder/php/class-buttons.php
on line
598
We've just returned from an epic trip to the Eastern Sierra.  I love hiking, but I'm definitely not John Muir.  I'm also not Mr. Money Mustache or Paula Pant either.  But I was able to quit my job at age 51 and I've hiked some of the most incredible trails in the Sierra Nevada.
How did I do it?  By finding my own pace and my own path.
You can too.  Yeah, it is totally inspiring to read about people saving 60 percent of their salary or more.  Creating a real estate portfolio or a million dollars in stocks and bonds before the age of 30, some of the people in the FI community have accomplished some incredible things.
Many of us read and dream about the lives of notable young people who have admirably saved and invested at an amazing pace.  A post this past July by BirdsOfAFIRE has a list of thirty people who reached FI and retired before age 40.
When it comes to hiking, I get a similar feeling watching a movie like Mile, Mile and a Half.  Seeing people tackle the John Muir trail motivates me to want to something big and ambitious like that.  But then I have to stop myself and ask — what do I really want?  What type of outdoor experience actually suits me and is something I want to experience?
We have to be careful.  Sometimes things like this are no different than the feelings you get from advertising and marketing.  They create wants to add to our bucket list or items we feel we have to buy.
Maybe they are actually in the category of FOMO – the fear of missing out.

What about JOMO?  The Joy of Missing Out!
I had never heard of JOMO until I read a post by Laurie at TheThreeYearExperiment.  In it, she referred to YOLO:  You Only Live Once.  It's a poignant post, sorting out her feelings facing the certain death of a dear friend.  It is so hard to face, really, but yes, life is short.  And what Laurie emphasized, in spite of the temptation to go buy stuff, is that instead we need to save and invest so that we can spend our time on what really matters.
As I went to comment on her post, I actually had to look up YOLO, because I'm not as cool as the young folks who love these acronyms.  My Google search brought me to an article on YOLO, FOMO and JOMO.  Whew!
These ideas are all contradictory, as most advice tends to be.  On the one hand, hey, you only live once.  So yeah, you should have a FEAR of missing out.  But then I considered JOMO, the joy of missing out.
The idea of JOMO is to make time for peaceful relaxation in your life.  To me, it is much more than that.  It is learning who you really are, what you really want, and designing your life in your own authentic way.
So who is Jane Muir?
Jane Muir is my trail name.  I learned about trail names watching YouTube videos of people hiking the John Muir Trail.  The idea is that you meet lots of hikers along the way and the names add color and allow people to remain anonymous.  It is sort of like our blog names, especially for those writers who choose to keep there real names a secret.
So what does it mean to me?  Jane prefers day hikes, especially if we have our travel trailer close by.  I love to return at the end of a challenging day to a warm shower, a homemade meal and a comfy bed.  I love drinking some excellent, REAL coffee in the morning and having a good quality breakfast.  Then, yeah, I like to select another hike nearby and head back.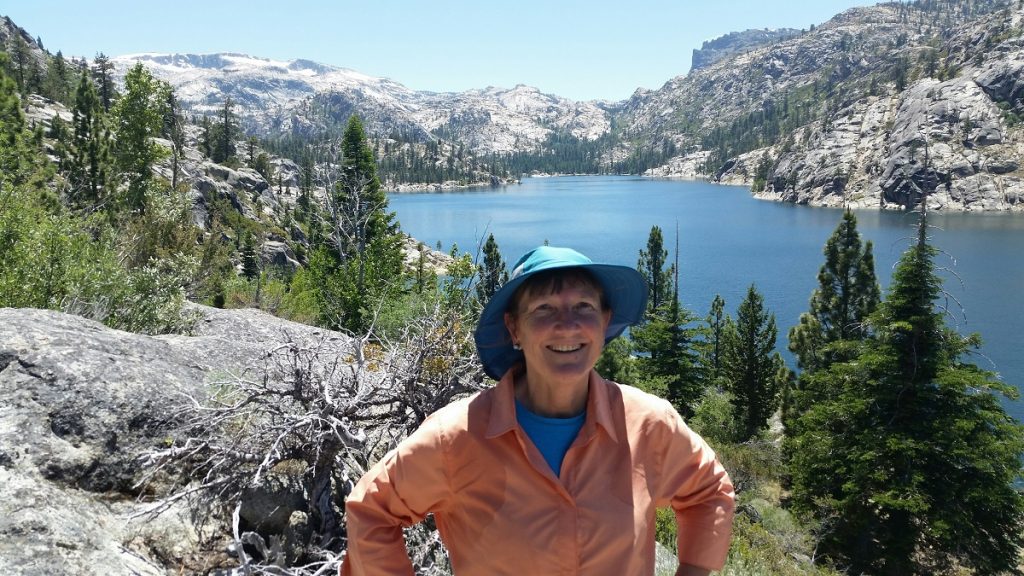 As much as I admire the people I've seen backpacking in the beautiful wilderness, sleeping by Evolution Lake, or climbing the Golden Staircase, it just isn't for me.  At least not at this point in my journey.
Don't get me wrong, I have done a few backpacking trips.  I love being out of my comfort zone, pushing myself to live life at the limits and keep growing as a person.
It's hard to choose, but ultimately you have to find what is right for you, personally.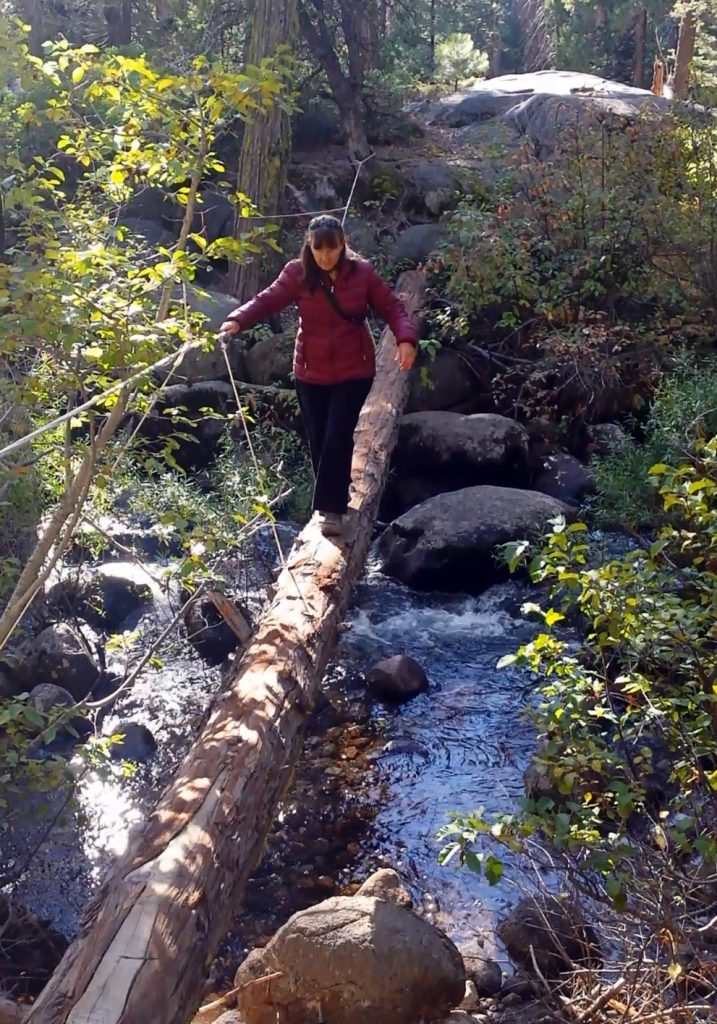 Your Own Path and Your Own Pace
I hike pretty slowly, especially at elevation.  My photography hobby actually got started as an excuse to stop regularly to catch my breath.
Over time, my pace has improved and so has my distance.  What started out as shorter hikes with smaller elevation gains, have now become bigger 10 mile days, climbing over 2000 feet.  I've made it over Piute, Duck, Morgan and Mono Pass on our latest trip.  I've stood at over 12,000 feet!
What has this got to do with your path to FI?
To me, they are similar.  You can read various blogs, listen to some great podcasts, watch YouTube videos and be equally inspired to save and invest, hoping to be able to amass a large enough sum of money to leave your job and pursue a life of your own choice.
But how much money do you make?  How frugal are you willing to be?
Finding That Sweet Spot to FI
I like this post from Michael at FinanciallyAlert.  In it, he has a really great overview of a variety of ways that people have paved their way to financial freedom.
The key is that it is "personal" finance.  You have to find the balance in your life, choose to spend money when it makes you or your loved ones happy, and learn to increase your income pursuing things that really jazz you.  If you can.  There is so much to be gleaned from many experts out there who have approached this goal in their own unique way.
And even though my husband and I have achieved financial independence, and been retired for several years now, we still pay attention to financial ideas and educate ourselves on topics that are new to us.  For example, I am just now dipping my toe into the area of travel rewards.  I find that people like Dr McFrugal have really delved into the details and have excellent tips on how to use credit card points and still keep your spending to a minimum.
Similarly, we have owned two rental properties and had our own ups and downs over the last 30 years being amateur landlords.  We have learned a lot from "the school of hard knocks".  Sometimes I'm embarrassed by the mistakes we have made, like the time we skipped a proper vetting and wound up having to evict a tenant who was a complete scam artist.
To help educate myself, I'm reading two books right now to gain more insight from some of the really brilliant people in the FI community.  So far, I am really enjoying both of these books and I recommend you get each of them to spark various ideas that might help you.
One of the things that both authors have done is to include accounts from other people who are working toward or have reached a level of financial freedom through regular stock market investing or by creating a real estate portfolio.  Let me tell you a bit about these books.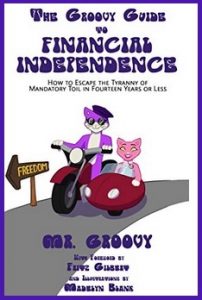 The first book is from Mr. Groovy, titled The Groovy Guide to Financial Independence.  My husband and I are reading this book aloud and are having a lot of great discussions.  What I love so far about the book is the way that Mr. Groovy emphasizes discipline and personal responsibility.  He talks about being honorable and the importance of our health before even getting into the details of more typical financial advise.  I have to say, it really has made us step back and take a good look at the big picture.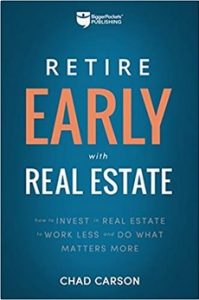 The second book is from Chad "Coach" Carson, titled Retire Early with Real Estate.  This book has a lot of examples and possibilities for us to consider with our rentals, especially down the road, if we decide it is time to leave California.  Hey, Nevada has no state tax and it is closer to the Eastern Sierras!
And speaking of the Eastern Sierras, one of the "mistakes" we are making right now is going ahead with our trailer trip plans for September, even though we just had a tenant move out and we are DIY managers.  Yeah, we've done a little bit of cleaning, and started on the painting.  We have a way to go before it will be ready to rent again.  But we decided that we can "afford" to leave it idle.  It may not be the path or pace that an expert would choose, but it suits our style.  A few months lost rent is well worth the opportunity to see the beautiful autumn unfolding just as other people are heading back to school and work.
In the end, you take the ideas that could work for you and personalize it.  Do it YOUR way.  You'll get there.  Maybe faster, maybe slower than others.  Make it right for YOU.
What do you think?  Do you feel like you aren't moving as fast as others in the FIRE community?  Are you able to find your own balance with money and life and not feel you have to keep up with the "Joneses", even in the personal finance arena?